Nicole Morris
Nicole Morris was born and raised in Katy, Texas with her 5 siblings (Amy, Natalie, Kelsey, Kelli, and Kyle). After graduating from Katy High School in 1993 she attended The Ohio State University where she competed on the women's soccer team, women's lacrosse team, and rowed crew for a year. After earning her B.S. in Education with emphasis in coaching and sport performance, Nicole started her teaching and coaching career. She has coached soccer at the youth, high school, and collegiate levels and holds a USSF "C" license and an NSCAA National license. In addition, Nicole holds a level 3 certification with US Lacrosse and is a National Trainer in the US Lacrosse Coaching Development Program. She is currently the girls' varsity lacrosse assistant coach at St. John's School where she has coached since 2002. In addition to soccer and lacrosse, Nicole has coached football, volleyball, field hockey, and basketball. Always on the lookout for a new challenge, Nicole has competed in over 15 sports, including women's professional football (Houston Energy and H'town Cyclones), rugby, softball, swimming, basketball, tennis, volleyball, and Tae Kwon Do (1st degree Black Belt).
As a coach and player Nicole has passionately pursued learning about the visual system and how it affects performance. Over the course of her coaching career, Nicole has developed several drill sets to help determine how well the athlete is capable of tracking the ball and focusing from ball to target and vice versa. Nicole has earned a certification in sports vision training and after discovering a shared passion for peak visual performance, Nicole and Dr. Ann Voss teamed up to create SportSight.
info@sportsighttraining.com
(832) 641-3945
Ann W. Voss, O.D., FCOVD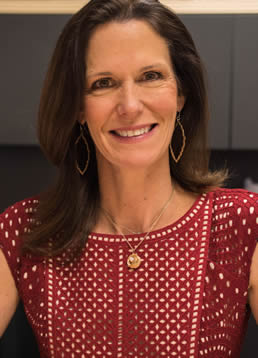 Dr. Ann Voss has been serving the eye care needs of the Houston community and beyond since 1989. She is a Diplomate of the American Board of Optometry, a Fellow of the College of Vision Development, and is a recognized leader in the eye care field. She is the founder of Bellaire Family Eye Care and the Vision Learning Center and co-founder of SportSight. Dr. Voss and her team are committed to helping people see better, perform better, and reach their greatest potential in all areas using a myriad of solutions to support and build strong vision. Dr. Voss has always been at the forefront of eye care technology advances for vision development and enhancement in her work with children, adults, and athletes. Whether the visual challenge affects academic skill, driving, processing information, or athletic performance, Dr. Voss helps people find optimal solutions to reach their goals. SportSight brings her wealth of knowledge and experience out into the athletic facilities and training fields so that athletes at all levels can benefit from high performance vision.
Dr. Voss is a native Houstonian who spent many of her growing years abroad in Europe. She is a graduate of the University of Texas and the University of Houston. She has two great kids, Gracie 21 and Ben 16, is an avid runner, and enjoys traveling and outside adventures.